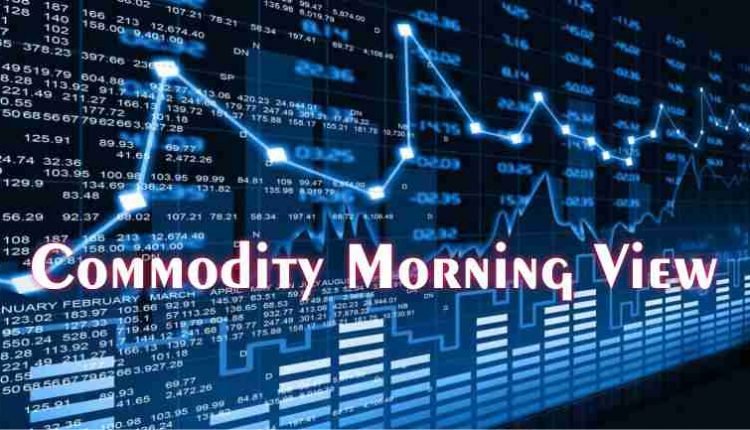 Commodity Morning View 11-July-2018
Bullions Morning View :
Gold prices inched lower early on Wednesday as the US dollar firmed amid an escalating trade spat between the United States and China. The dollar index, which measures the greenback against a basket of six major currencies, was 0.1 percent higher at 94.209. Last week gold popped from the $1,240 level as it looked like the bottoms had been put in. The rally from the lows continued through Monday, trading as high as $1,267. After peaking at 8 a.m. EDT Monday, gold managed to drift lower most of the day, losing most of its gains
Base Metals Morning View :
The Trump administration raised the stakes in its trade war with China on Tuesday, saying it would slap 10 percent tariffs on an extra $200 billion worth of Chinese imports. U.S. officials released a list of thousands of Chinese imports the administration wants to hit with the tariffs, including hundreds of food products as well as tobacco, chemicals, coal, steel, and aluminum. It also includes consumer goods ranging from car tires, furniture, wood products, handbags, and suitcases, to dog and cat food, baseball gloves, carpets, doors, bicycles, skis, golf bags, toilet paper and beauty products.
Copper prices slumped to their weakest level in a year and zinc fell to 13-month lows amid a broad selloff on Wednesday after the Trump administration said it would slap 10 percent tariffs on an extra $200 billion worth of Chinese imports.
Three-month copper on the London Metal Exchange dropped as much as 3.8 percent to $6,092.50 a tonne, its lowest since July 25 last year. It was down 2.7 percent at $6,158.50. Zinc was also hard hit, with the metal dropping by its 6 percent downside limit in Shanghai, and falling as much as 4.8 percent to $2,503 in London, the lowest since June 15 last year. Other metals also slid, with LME nickel down 3 percent and lead down 2.1 percent. In Shanghai, nickel and lead fell more than 2 percent.
Oil & Energy:
Oil prices fell on Wednesday, with Brent dropping by more than $1 after the United States said it would consider requests for waivers from sanctions due to snap back into place on Iranian crude exports. Washington will consider requests from some countries to be exempted from sanctions it will put into effect in November to prevent Iran from exporting oil