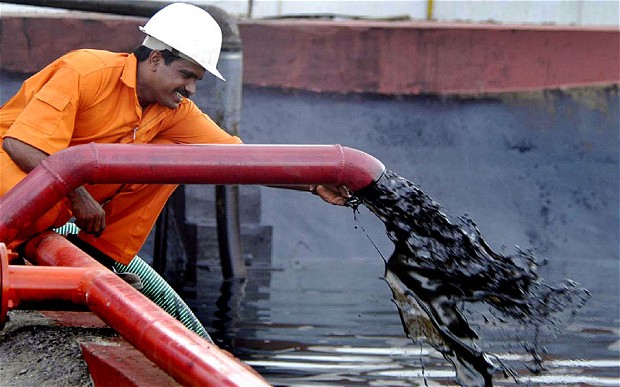 US crude reserves fell 4.1 million barrels
Energy
US crude lost $1.83, or 2.7%, to settle at $65.06 a barrel on the New York Mercantile Exchange. Loosing roughly 1% for the week.
Saudi Arabia is considering an output boost of 500,000 to 1 million barrels a day, while Russia is weighing a rise of as much as 1.5 million barrels a day.
While the drillings activities of shale producers have added just one more oil rig last week to total 863 for the week.
US domestic production jumped 100000 barrels a day to a weekly record of 10.9 million barrel per day.
US crude reserves fell 4.1 million barrels, while gasoline stockpiles draws were about 2.3 million barrels and distillate fuel declined by 2.1 million barrels for the week ending 8th June.
OPEC production rose marginally by 35K barrels a day to 31.85 mbpd, most of the production rise from Saudi was offset by production decline from Nigeria and Venezuela.
Outlook:
Crude prices are likely to remain pressured ahead of the June 22nd OPEC-Non-OPEC meeting on the oil cut
deal progress. While the latest OPEC bulletin and IEA report show production have jumped up in recent months but Venezuela and sanction on Iran are going to keep the prices elevated for some more time. US crude production jumps further to 10.9 million barrels a day, which will surely keep upside check for prices. OPEC and Non-OPEC allies are scheduled to meet in Vienna on June 22, 2018, to decide on the oil cut deal progress. We expect crude prices to correct. Crude oil has strong support at $64 and resistance remains at $68/b. At MCX Crude is expected to trade in the range of Rs.4300 – Rs.4600/- per barrel for the ongoing week.