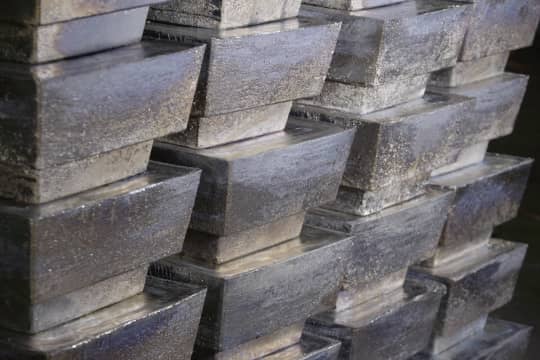 MCX Lead broken resistance line
Adjacent chart shows the price movement of MCX Lead continuous contract. Lead has witnessed a sharp recovery from the low of 137.25. It has broken resistance line thereby reversing the short-term downtrend. In the near term, lead has resistance around 148 – 149.20 on the way up. If it closes above 149.20 then the rise can extend higher towards 151.35. However, if it fails to break above 149.20 then some consolidation is possible. On the way down, 143 – 141 will act as support in the near term. The short-term outlook remains bullish as long as it is trading above the swing low of 137.25. The daily momentum indicator is bullish.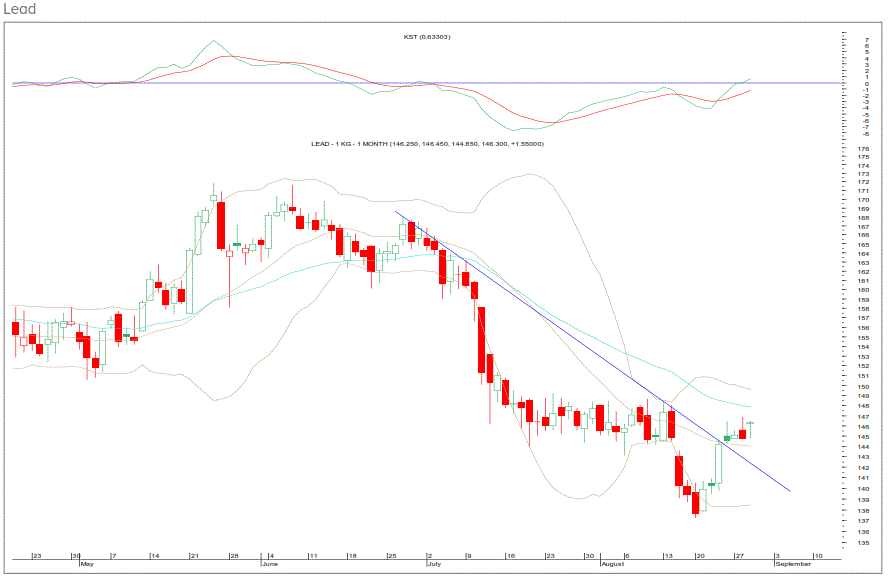 If you liked this article, then please share to the social networking site. You can also find us on Twitter, Facebook, YouTube, Google+ and Instagram, Telegram.